In recent years I have begun to dabble in cake decorating. I have always admired people who were artistic. I have never been a very good drawer or painter. However I have discovered that I am good at cake decorating. I am by no means an expert, this is simply a hobby. What it has given me is a new found respect for cake decorators and the many hours and skill that goes into creating a beautiful cake.
For Abbie's birthday I spent a long time looking around trying to decide what cake I wanted. Did I want to make a teapot? Something with a little figurine on top? I looked at lots of different designs, but I kept coming back to the ruffle cake that has been doing the rounds on the Internet.
I usually make fondant covered cakes. However I decided a pretty pink ruffle buttercream cake would be perfect for a first birthday. Especially given that I was making all the other desserts.
I then had to decide what buttercream recipe I would used. I have experimented with many different kids and had a selection of recipes to choose from. However I kept finding faults with them all.
Normal Buttercream - Too sweet and sometimes a bit grainy
Cream Cheese Buttercream - Too rich
Swiss Meringue Buttercream - This uses raw egg whites. Although they do get heated up to a bacteria killing temperature I still prefer not to use this for a child's cake
I went in search for a silky, sweet but not too sweet buttercream. I was delighted to come across a blog that spoke about a boiled milk buttercream. It is made by making a pudding like mixture with boiled milk, sugar and flour, cooling it, then beating it into butter. The result is a smooth, cream like buttercream that is not too sweet or buttery and can adapt well to flavouring.
For Abbie's cake I made a Neapolitan cake, with a vanilla, strawberry and chocolate layer. I then made the boiled milk buttercream. However I used strawberry milk! I added a simple fondant flower and number 1 topper for decoration.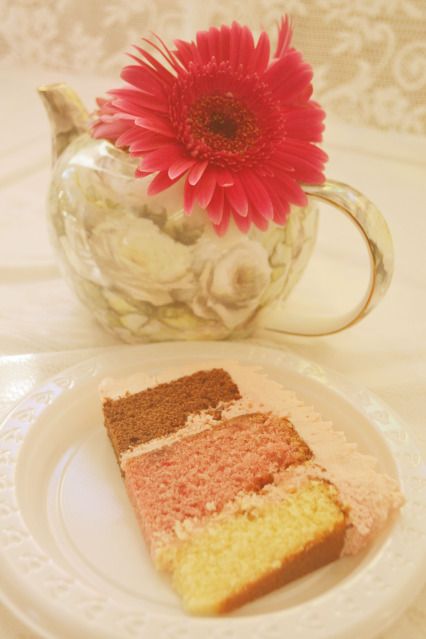 I also made a 'smash' cake, which is a miniature cake that is just for the birthday child to smash into and eat!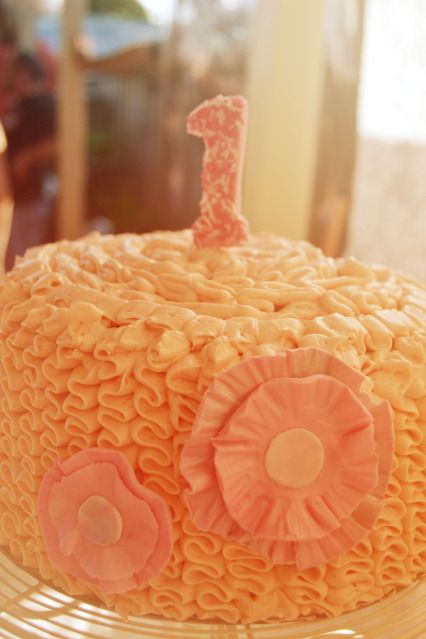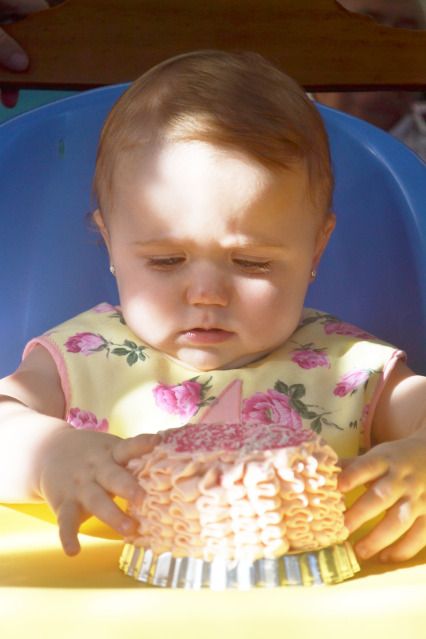 The Verdict? I will let the photos speak for themselves